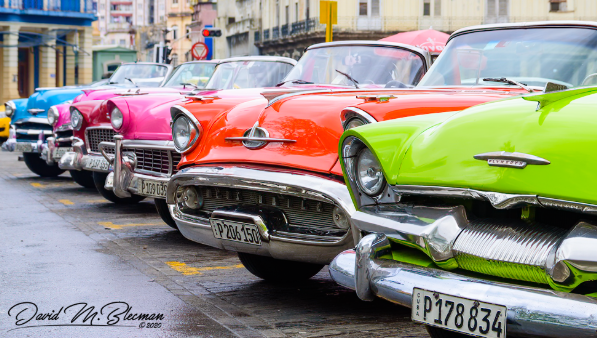 The 2021 "Colorful Cuba & Colorful People" Photography Workshop
YES! WE ARE GOING BACK FOR MORE!
THERE ARE ONLY 6 PHOTOGRAPHER SLOTS AVAILABLE.
TO LOCK IN YOUR SLOT, CLICK BELOW TO PAY YOUR $500 NON-REFUNDABLE DEPOSIT.
https://www.paypal.com/cgi-bin/webscr?cmd=_s-xclick&hosted_button_id=C49LSBPUABZLJ
**IF YOU ARE RETURNING TO CUBA FROM ONE OF MY PAST CUBA TRIPS, YOU WILL RECEIVE A $300 LOYALTY CLIENT DISCOUNT OFF YOUR FINAL BALANCE**
INTEREST-FREE PAYMENT PLANS AVAILABLE FOR THE BALANCE.
Whats Included:
All Ground Transportation and Transfers To and From the Airport. From the time you arrive until the time you depart, we have you covered!
8 Nights "Casa Particular" Bed & Breakfast Lodging. Double and Single Occupancy Available.
Our Own Private Air Conditioned Bus with Driver and Guides 10 Hours per Day.
YES, TEN HOURS A DAY!!
English Speaking Cuban Professional Local Amazing Guides
All Entry Fees for Daily Itinerary Listed Activities
Professional One-On-One and Group Photography Instruction. You WILL create amazing, jaw-dropping images.
8 Breakfasts, 8 Lunches, 3 Dinners = 19 Meals.
YES, NINETEEN MEALS!!
Go on the photographic adventure of a lifetime with an amazing guided photographic tour that only Positive Negatives and The Annapolis Photography Workshop Group can provide.
This one-of-a-kind custom tailored photographic experience offers you the rare opportunity to explore this beautiful island country that few have been able to visit, all while learning how to create and capture the very best imagery possible. The local guides that will be accompanying us will absolutely steal your hearts. GUARANTEED!!
You'll witness and photograph firsthand the vast richness of culture, history, and architecture that Cuba has to offer. Our professional, personally guided photographic workshop isn't for those that want a typical "touristy" picture-taking vacation. During this magnificent workshop you'll take the roads less traveled, by private bus and horseback, and interact and stay with the locals. You'll see a side of Cuba that you never knew existed. Our goal is to make your experience feel like you're living and breathing the magnificence of this land, right along side the locals.
To guarantee a deeper connection with the culture and people you'll encounter during your adventure, the "Casa Particular" accommodations will provide you with a more intimate Person to Person experience. You'll get your own private room, similar to a bed and breakfast, in the home of local host families that have an outstanding reputation and have provided this hospitality numerous times previously, and will give you a rare opportunity to interact and bond with a local family.
Just some of the highlights of this exciting photographic and cultural adventure include,but is certainly not limited to:
*Stay in and Photograph in Havana, Cuba's capitol city, and historic Old Havana, with a walking tour of Havana's four historic plazas
*Visit the most popular Boxing Gym in Havana and photograph the action
*A stop at San Jose market to purchase Cuban arts, clothing and paintings
*Stay in and Photograph Viñales, whose main street is lined with colorful colonial-era wooden houses, also beautiful mogotes (limestone hills), vibrant natural colors and endless rows of meticulously groomed tobacco fields
*A trip to "Fusterlandia", home and neighborhood of Jose Fuster, known as the "Picasso of the Caribbean" for his amazing and world famous ceramic artistry. This will be unforgettable!
*We'll visit one of the famous tobacco farms (Finka de Tobaco). Learn how this mainstay crop of Cuba is planted, harvested and prepared for shipping to tobacco factories to bring to final product, with a personal guided tour, after which we'll visit an authentic tobacco factory in Pinar del Rio, and see how the leaves are transformed into the final product of Cohiba cigars
*Visit a Cuban Cigar Factory
*A special lunch at the only Cuban Organic farm on the island, Finka de Organico, and take a tour of the farm
*Excursions and Horseback Riding in the beautiful mountainous province of Pinar del Rio. This western most region is known for its amazing valleys, landscapes and mountains
*A visit to a local school to see how a Cuban student spends a normal day.
*And a Hell of A Lot More!!
Itinerary subject to change due to our great flexibility for an even better experience!!
Call Dave @[masked] for more details.
Pricing is based on double occupancy.
There is a $300 single occupancy supplement